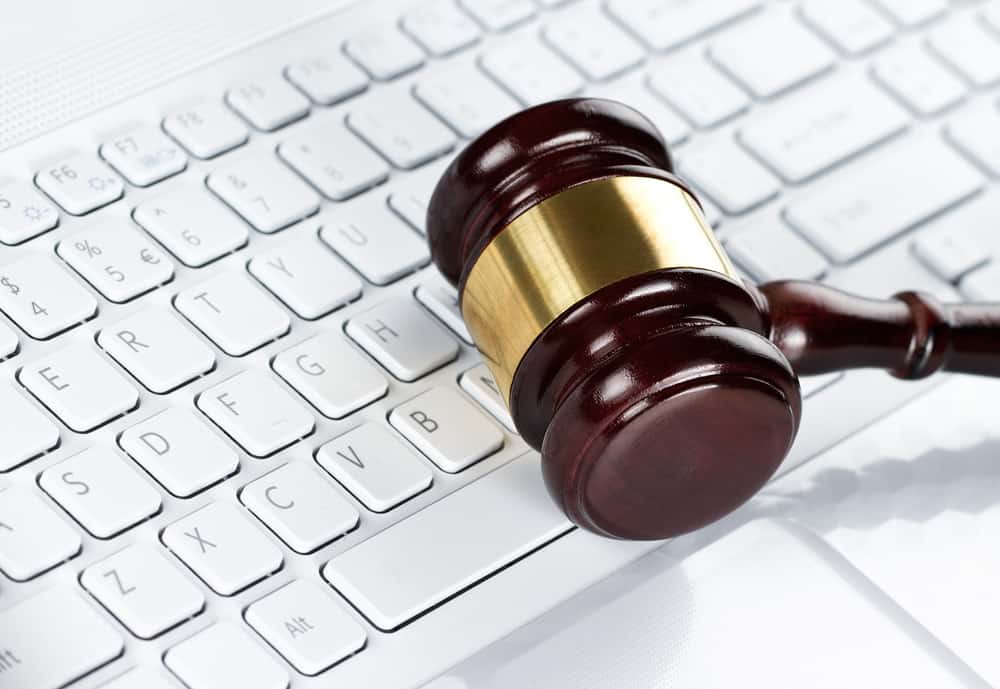 A law firm needs a digital marketing plan, and there is no shortage of reasons. In fact, a well thought out, rational and structured digital marketing for law firms is the only way to grow the law firm in UAE and to ensure that digital marketing efforts are as effective as possible. To start, a small distinction: digital marketing strategy and digital marketing plan may seem similar, but they are not. Understanding the difference between the two is important for maximizing your efforts and get desired results.
The digital marketing strategy explains the why behind your business promotion actions and drives your marketing efforts forward. It serves to identify your digital marketing objectives, competition, target audience, services offered, core message, and more. Instead, the digital marketing plan (including that of the law firm ) defines the specific actions that must be taken to carry out the strategy and achieve the marketing objectives.
Digital Marketing for Law Firms: the roadmap to follow
Taking the time to create a detailed digital marketing plan for the law firm in Dubai UAE is important, as it provides a clear roadmap to refer to throughout the reporting period (usually one year). This also saves time, effort, resources and digital marketing budgets. To create one that is as effective and efficient as possible, you need to define the goals you want to achieve with marketing, think about how to achieve them and put the required actions into practice.
The definition of objectives
What do you want to achieve from the digital marketing plan for the law firm ? Without set and quantifiable goals for the law firm's digital marketing, it will be impossible to monitor and measure the results obtained. They must set a goal and time frame for their completion, and they must be measurable and feasible. For example, you can aim to increase customers by 15% in a quarter, or increase the notoriety of the legal brand, considering as a goal a 30% increase in organic web traffic or a 40% increase in followers in a year.
The drafting of the digital marketing plan for the law firm
Putting the plan on paper is perhaps the most complex part. However, following a rigid structure simplifies the process . Although the details of the digital marketing plan for the law firm will need to be tailored to your specific goals, it should include at least these sections: A general overview, i.e. a section dedicated to the how and why, with a list of the marketing objectives identified. A section dedicated to the investment that you want to dedicate to digital marketing, identifying both the budget and the resources available. The list and description of each digital marketing activity needed to bring home the desired results. What specific marketing tactics, campaigns and activities are required to achieve the goals?
Measurement strategies to measure the results of individual objectives. Number of followers, organically generated website visits, number of customers, turnover… it all depends on what you want to achieve!
Execution of the legal digital marketing plan
For a digital marketing plan to work, even for law firms, it is important to have a clear understanding of who has to do what and how. Furthermore, the execution of a single strategy must not conflict with the others, but coordinate in a functional plan. For example, the creation of content such as blog posts and case studies must be followed by dedicated social posts, the planning of an easy to navigate and accessible site must be coordinated with SEO Agency Dubai …
The best tactics to include in the law firm's digital marketing plan
As we have seen, in the digital marketing plan of the law firm there must be a section where the individual actions required to achieve the objectives are described, in addition to the resources and managers of each of these.
There are many possible actions, and here we have collected the eight main ones.
SEO Services
Word of mouth no longer works as well as it once did. Potential customers are increasingly looking for legal representatives online, particularly on Google. For this, it is important to try to conquer the first position in the SERP! The SEO strategy deals with just this, through a series of practices such as the identification and use of appropriate and niche keywords, the generation of quality back links and the creation of high quality content, but not only.
Local SEO
This is a version of Geo-localized SEO, to increase the chances of being noticed by potential clients looking for a law firm from a certain location in UAE. Among the best local SEO techniques we find the correct set up of the Google My Business page, the use of local keywords and reviews.  Find out more about Local SEO here.
Google Ads
It is a paid strategy, often with a PPC system – Pay-Per-Click – which allows you to scale the Google SERP in the part dedicated to non-organic results. The most popular channel for this type of action is Google Ads , which allows you to segment your target and work with many keywords, including negative ones.
Website Design and Development
In a good digital marketing plan, the creation of a website design that is user-friendly and mobile-friendly cannot be missed. This is the business card of the firm, often responsible for the first impression of a potential client. To be as attractive as possible, in addition to having target-oriented copy and graphics, it must be easy to navigate, accessible, perfectly usable by smartphone and must be SEO optimized.
Social Media Marketing
Using social media in the right way can be a smart way to increase brand awareness, create a loyal community and generate trust in potential customers. It is an increasingly growing tool that allows you to achieve great results with an appropriate social media packages Dubai. It also makes it easier for anyone looking for an online lawyer or law firm to be found.
How does the law firm stand out from the competition?
Finding what makes the difference simplifies the growth of the firm, because it helps it to position itself with suitable clients, to determine the message you want to convey and to make it unforgettable.
Measure results, measure success
Once you have created a digital marketing plan for the law firm and activated it, you need to measure the results. Without an outcomes tracking system, it's not possible to know what's working, what's not working, or which digital marketing efforts have the best ROI. In this way, it will be easy to make correct decisions for the future, because they are informed and based on data.
To check, in addition to the numbers offered by marketing platforms (for example, in the case of social media marketing, the number clicks and comments and increase in followers, visits to the site, bounce rate …, you can ask for feedback from new leads and customers, for example how they learned about the study.
Conclusions
Every law firm in UAE needs a digital marketing plan to have a roadmap and to save time, effort, resources and budget dedicated to promotion. To do this, it is important not only to match it with the correct strategy, but also to set feasible and measurable goals, set the timing and control the results.